Credit Repair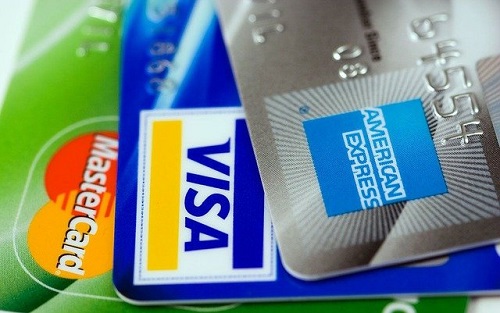 Self-Help May Be Best
You see the advertisements in newspapers, on TV, and on the Internet. You hear them on the radio. You get fliers in the mail. You may even get calls from telemarketers offering credit repair services. They all make the same claims:
"Credit problems? No problem!"
"We can erase your bad credit-100% guaranteed."
"Create a new credit identity-legally."
"We can remove bankruptcies, judgments, liens, and bad loans from your credit file forever!"


Do yourself a favor and save some money, too. Don't believe these statements. Only time, a conscious effort, a personal debt repayment plan, and a good financial education will improve your credit report. If you decide to respond to a credit repair offer, beware of companies that:
Want you to pay for credit repair services before any services are provided;


Do not tell you your legal rights and what you can do-yourself-for free;


Recommend that you not contact a credit bureau directly;


Suggest that you try to invent a "new" credit report by applying for an Employer Identification Number to use instead of your Social Security Number; or


Advise you to dispute all information in your credit report or take any action that seems illegal, such as creating a new credit identity. If you follow illegal advice and commit fraud, you may be subject to prosecution.


The Truth
No one can legally remove accurate and timely negative information from a credit report.


The law does allow you to request a reinvestigation of information in your file that you dispute as inaccurate or incomplete. There is no charge for this.


When the reinvestigation is complete, the credit bureau must give you the written results and a free copy of your report if the dispute results in a change. If an item is changed or removed, the credit bureau cannot put the disputed information back in your file unless the information provider verifies its accuracy and completeness, and the credit bureau gives you a written notice that includes the name, address, and phone number of the provider.


If the reinvestigation does not resolve your dispute, have the credit bureau include your version of the dispute in your file and in future reports. Remember, there is no charge for a reinvestigation.


Accurate negative information generally can be reported for seven years, but there are exceptions:



Bankruptcy information can be reported for 10 years;
Information reported because of an application for a job with a salary of more than $75,000 has no time limitation;
Information reported because of an application for more than $150,000 worth of credit or life insurance has no time limitation;
Information concerning a lawsuit or a judgment against you can be reported for seven years or until the statute of limitations runs out, whichever is longer; and
Default information concerning U.S. Government insured or guaranteed student loans can be reported for seven years after certain guarantor actions.



Need Help? Don't Despair -
Just because you have a poor credit report doesn't mean you won't be able to get credit. Creditors set their own credit-granting standards and not all of them look at your credit history the same way. Some may look only at more recent years to evaluate you for credit, and they may grant credit if your bill-paying history has improved. It may be worthwhile to contact creditors informally to discuss their credit standards.
If you can't resolve your credit problems yourself or you need additional help, you may want to contact a credit counseling service. There are non-profit organizations in every state that counsel consumers in debt. Counselors try to arrange repayment plans that are acceptable to you and your creditors. They also can help you set up a realistic budget. These counseling services are offered at little or no cost to consumers.
Many states have laws strictly regulating credit repair companies. States may be helpful if you've lost money to credit repair scams.


If you've had a problem with a credit repair company, don't be embarrassed to report them.