How To Be a Smart Shopper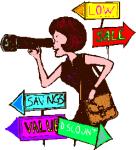 Everyday Savings and Assistance

Save on Your Phone Bill: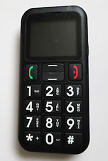 For seniors or anyone who does not require excessive minutes, we discovered the best deal anywhere for mobile phone access. You can buy a sim card and a monthly plan from Pure Talk for $10/month! The plan includes 300 minutes of talk and text and 50MB data. My wife uses this plan and loves it! They even have a customer referral program. Service is through AT&T.
For More Expensive Purchases:
Decide in advance exactly what you want and what you can afford. Don't buy on impulse or because a salesperson is pressuring you.


Ask friends and family for recommendations based on their experience.


Get advice and price quotes from several sellers. It always pays to shop around and compare quality and prices.


Review product test results and other information from consumer experts.


Check out a company's complaint record with your local consumer affairs office and the Better Business Bureau. Ask about the number of complaints filed, and how the company responded. Compare the number of complaints to the company's volume of business.


Make sure that the company has all appropriate state and local licenses. Occupational and professional licensing boards cover doctors, lawyers, home improvement contractors, and other businesses.


Read and understand any contract you are asked to sign. Make sure there are no blank spaces and that any verbal promises made by the salesperson are in the contract.


Get a written copy of guarantees and warranties. Compare their features.


Extended warranties or service contracts are very profitable for business. Decide whether the extra peace of mind is worth the price. To find out more, contact the Federal Trade Commission or your state or local consumer office.


Get the seller's refund and return policies.


Consider paying by credit card. If you later have a legitimate dispute with the seller, you do not have to pay a charge made on your credit card.