Growing Wealth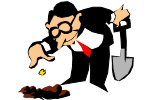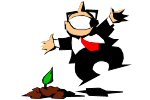 Constructing Your Plan
You've set your goals, made your budget, and started the debt roll-up strategy. Now it's time to formalize your financial plan. Each goal may require a different financial vehicle to help you to achieve it. The vehicles may vary greatly depending upon whether the goal is long or short term. Money for short term needs should be kept in low risk, highly liquid accounts. To help understand the basics of various investments, these are some of the concepts with which you should become familiar:
The Time Value of Money


Rule of 72


Controlling Risk


Tax Considerations


Putting It All Together


Your Financial Plan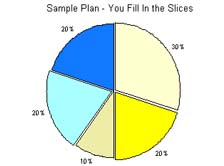 Your financial plan must be comprehensive and cover a variety of areas, such as:




Investing
Buying a home
Risk management (insurance)
College expenses
Taxes
Saving for retirement
Estate planning



Once you've laid out your plan and the vehicles to fund your goals, try to put as much of the implementation as possible on auto-pilot. This means using payroll deductions, pay allotments, or automatic payments from your checking account.