VA Health Care Benefits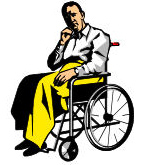 What Does the VA Provide?
The Veterans Administration provides a Health Benefits Package, a standard enhanced health benefits plan to all enrolled veterans. This plan emphasizes preventive primary care that offers a full range of outpatient and inpatient services within VA health care system.
To apply for VA health care benefits, including enrollment you must fill out an application.
The number of veterans who can be enrolled in the health care program is determined by the amount of money Congress gives VA each year. Since funds are limited, VA set up priority groups to make sure that certain groups of veterans are able to be enrolled before others.
Once you apply for enrollment, your eligibility will be verified. Based on your specific eligibility status, you will be assigned a priority group. The priority groups range from 1-8 with 1 being the highest priority for enrollment. Some veterans may have to agree to pay copay to be placed in certain priority groups.
VA Priority Groups
Veterans with service-connected disabilities rated 50 percent or more and/or veterans determined by VA to be unemployable due to service-connected conditions.


Veterans with service-connected disabilities rated 30 or 40 percent.


Veterans with service-connected disabilities rated 10 and 20 percent, veterans who are former Prisoners of War (POW) or were awarded a Purple Heart medal, veterans awarded special eligibility for disabilities incurred in treatment or participation in a VA Vocational Rehabilitation program, and veterans whose discharge was for a disability incurred or aggravated in the line of duty.


Veterans receiving aid and attendance or housebound benefits and/or veterans determined by VA to be catastrophically disabled.


Veterans receiving VA pension benefits or eligible for Medicaid programs, and non service-connected veterans and noncompensable, zero percent service-connected veterans whose gross annual household income and net worth are below the established VA means test thresholds. Non service-connected veterans and non-compensable, zero-percent service-connected veterans


Veterans seeking care solely for certain conditions associated with exposure to radiation; for any illness associated with combat service in a war after the Gulf War or during a period of hostility after Nov. 11, 1998; for any illness associated with participation in tests conducted by the Department of Defense (DoD) as part of Project 112/Project SHAD; veterans who served in the Republic of Vietnam between January 9, 1962 and May 7, 1975, and veterans with zero percent service-connected disabilities who are receiving disability compensation benefits.


Veterans with incomes below the geographic means test (GMT) income thresholds and who agree to pay the applicable copayment.


Veterans with gross household incomes above the VA national income threshold and the geographically-adjusted income threshold for their resident location and who agrees to pay copays.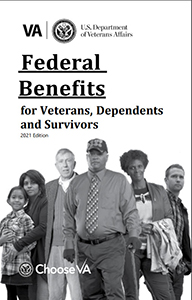 Download the complete
VA Benefits Guide
For information on SGLI (Servicemembers Group Life Insurance) conversions and VGLI (Veterans Group Life) alternatives, see the VGLI page.
For veterans, in particular Navy veterans, who suffer from mesothelioma, some excellent resources for information can be found at Mesothelioma.com, Mesothelioma.net, Mesothelioma Veterans Benefits, Mesothelioma Fund, and Mesothelioma Lawyer Center.