VA Pension Benefit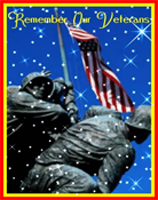 Veterans and Surviving Spouses, the VA May Owe You Money
A third of all senior citizens in this country may qualify for a little known veterans disability income benefit called Pension. Pension is also called "veterans aid and attendance benefit" in the media. This benefit can pay up to $2,020 a month to qualifying veteran households to cover the cost of home care, assisted living or nursing home care. The income is paid in addition to all other household income to reimburse the family for their long term care medical costs.
According to a recent study there are about 7.1 million living veterans over the age of 65 who served during World War II, Korea, Vietnam or the Gulf War. In addition it is estimated there are approximately 4.4 million surviving spouses of these war veterans over 65. The veterans could be eligible for Pension under the right circumstances and their surviving dependents could be eligible for Death Pension under the right circumstances as well.
Altogether there are about 11.5 million potential beneficiaries for VA pension benefits in this country. The Census Bureau estimates there are approximately 35 million seniors over the age of 65. Comparing those who could receive pension over the total number of seniors means that about 33% of all seniors could be eligible for this veterans benefit income. Yet, according to government census statistics, only about 4.7% of the 11.5 million or so seniors who could qualify are actually receiving Pension or Death Pension.
Part of the reason for the lack of participation is that the public is not aware of this special income program. Another reason is a result of the Department of Veterans Affairs response to inquiries about this benefit. A call to a state regional office from someone interested in obtaining this benefit will result in an inquiry from the Veterans Service Officer on the other end of the line as to the amount of household income. If the household income exceeds the monthly benefit, the typical response from VA is that the veteran or veteran household does not qualify. In many cases the Veterans Service Representative is correct and there is no benefit forthcoming. However, there is a special provision in the rules for Pension that does allow households earning more than the Pension benefit amount to qualify. This special provision kicks in when households are paying the high cost of home care or assisted living or nursing home care on a regular basis.
To receive a Veterans' Aid and Attendance Pension Benefit, a veteran must have served on active duty, at least 90 days, with at least one day during a period of war. Those periods are defined as:
World War II: December 7, 1941 through December 31, 1946
Korean War: June 27, 1950 through January 31, 1955
Vietnam War: August 5, 1964 (February 28, 1961, for veterans who served "in country" before August 5, 1964), through May 7, 1975
Gulf War: August 2, 1990, through a date to be set by law of Presidential Proclamation.
There must be an honorable discharge. Single surviving spouses of such veterans are also eligible. If younger than 65, the veteran must be totally disabled. If age 65 and older, there is no requirement for disability. There is no disability requirement for a single surviving spouse.
Asset and Income Qualifications
The veteran household cannot have income exceeding the Maximum Allowable Pension Rate or MAPR. If income exceeds MAPR, there is no benefit. However, a special provision for calculating Pension income, allows annual household income to be reduced by 12 months worth of future, estimated, recurring medical expenses. Normally, income is only reduced by medical expenses incurred in the month of application. These allowable, annualized medical expenses are such things as insurance premiums, Medicare premiums, the cost of home care, the cost of paying any person to provide care, the cost of adult day care, the cost of assisted living and the cost of a nursing home facility. As a general rule household assets cannot exceed $80,000. Your personal residence, a reasonable amount of land on which it sits, personal property, and an automobile for personal use are exempted from the asset test.
You should always seek assistance prior to submitting any claim forms if there is any question as to whether you will meet the income and asset test for the VA Pension benefit. Proper homework and lots of documentation always makes the process run smoother.
To apply for the VA Pension Benefit, you will need at a minimum the following documents and information:
Discharge/Separation Papers (DD-214). If you need to request military records, complete Form 180


Copy of Marriage Certificate and Veteran's Death Certificate (surviving spouses)


Copy of current Social Security Award Letter


Physician statement if you are a veteran in a nursing home, or a family member of a veteran in a nursing home.


If you are a court-appointed guardian of the veteran or surviving spouse, a certified copy of the court order of the appointment


Proof of all income and net worth


Proof of unreimbursed medical expenses


Completed copy of VA Form 21-526 if you are the veteran


Completed copy of VA Form 21-534 if you are the surviving spouse


Fill all forms carefully. Incorrect filings can cause months of delay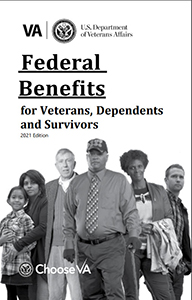 Download the complete
VA Benefits Guide
For information on VA Health Care Benefits, see the VA Medical page