Veterans' Group Life Insurance (VGLI)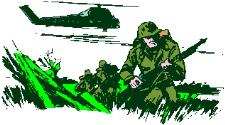 VGLI Basic Facts:
Veterans' Group Life Insurance (VGLI) is a program of post-separation group term insurance which allows veterans to convert their Servicemembers' Group Life Insurance (SGLI) coverage to renewable term insurance. Members of the military with full-time SGLI coverage are eligible for VGLI upon release from service.


VGLI coverage is issued in multiples of $10,000 up to a maximum of $400,000. However, a service member's VGLI coverage amount cannot exceed the amount of SGLI they had in force at the time of separation from service.


You must apply for VGLI within one year and 120 days from discharge. However, veterans who submit their application within 120 days of discharge do not need to submit health information. Service members who apply after the 120-day period must provide evidence of good health.


VGLI does not allow conversion of spouse or child coverage.


VGLI rates are not affected by gender or whether you smoke.


VGLI has no cash, loan, paid-up or extended insurance values.


VGLI is renewable every five years, regardless of health, and can be retained for life; but rates increase at every renewal starting at age 30.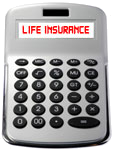 Life Insurance Needs Calculator
from LifeHappens.org
Military Associations
Military associations offer an alternative to VGLI


Military associations allow coverage of spouse and children


Military association group term insurance is significantly less expensive than VGLI as you increase in age


For financial education information visit Freedom Financial Solutions



Return to Top